Education Kits
₨ 115,000
of
₨ 115,000
raised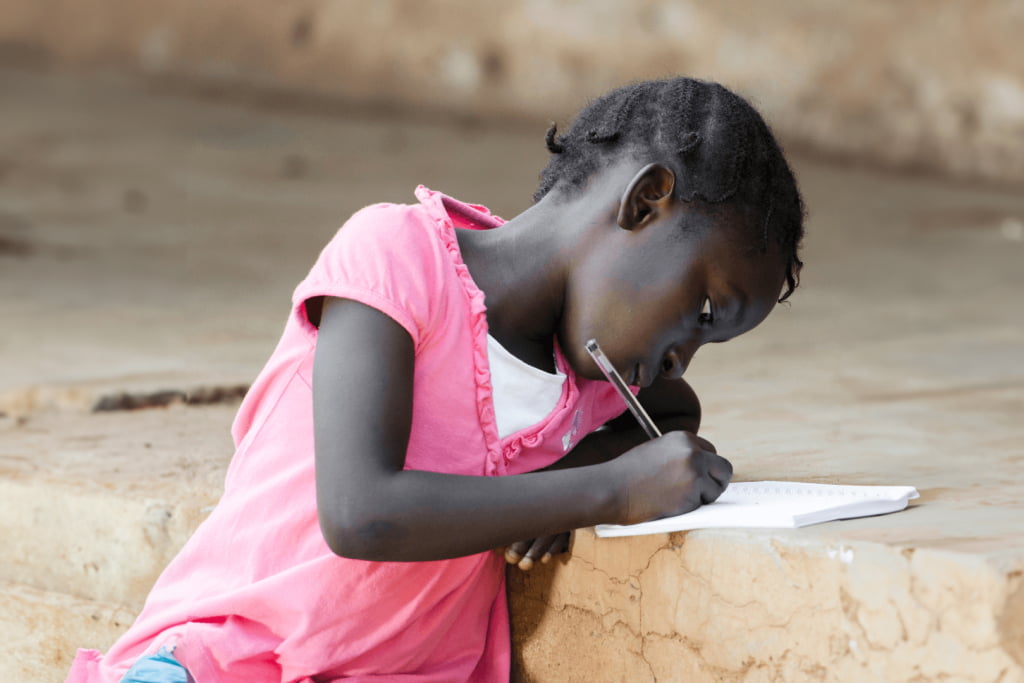 ₨ 115,000
of
₨ 115,000
raised
UNITED NATIONS SUSTAINABLE DEVELOPMENT GOALS
According to UNICEF: "1.7 million children aged 6 to 14 are currently out of school in Madagascar with the net primary school enrollment rate falling sharply to 69.4%. There is an urgent need to ensure
that access to education can be extended to all children in Madagascar.
Almost 1 in 5 children have never attended school.
Out of 10 children entering primary school only

4 complete primary school
2 complete middle school
1 complete secondary school"
Every year, since 2017, Heart Reach Madagascar (HRM) has provided school kits (registration/re-registration fees as well as school supplies) to 100 – 200 children from disadvantaged families, facilitating their return to school. Many of these children would not attend school without the support of our sponsors. With your help they will be supporting 95 children again for the 2023-2024 school year by ensuring they have the necessary school supplies and fees paid so they can attend their classes.
This project will facilitate school entry for 95 underprivileged children for the 2023-2024 school year.
Since 2017 HRM has been working with 5 field teams (project partners) through other NPOs on the ground in Madagascar who each have their zone of intervention. Each team identifies the families who struggle the most to send their children to school, in their respective communities. They record the socio-demographic information of each family and child to confirm eligibility. The project partners submit a list of children to be sponsored with information such as: age/sex/grade/previous school grade/end of the year results and HRM confirms the fund allocation per child according to their grade.
HRM will then:
purchase the school materials (after careful quotation comparison) and deliver the items to the project partners who will then distribute the School Kits according to the pre-selected list of children on the program. A letter will be signed by each parent for receipt of the School Kit.
give the funding allocation for the registration of each child to the project partner who will pay directly to the school. A receipt will be provided by the school for each child funded.
No money is given directly to the beneficiaries to ensure good governance.
Regions covered: Analamanga, Antsinanana, Analanjirofo, Ihorombe

Thank you for your consideration
Please Note: All information herein, in part or in whole, is that of the said NGO and not of the I61 Foundation. 100% of the funds raised will be allocated to the project. If you have any questions, we would be more than happy to answer them. Thank you for your consideration.