Transforming purpose and passion into meaningful impact through volunteering
Discover the joy of giving back with I61 Foundation's curated volunteer opportunities. Connect with our network of NPOs and make a tangible difference in the lives of others as you contribute your time, skills, and passion to drive positive change.
I

n

d

i

v

i

d

u

a

l

s
Offering a chance for passionate and engaged individuals to participate in projects by providing their skills, expertise and support, within the community projects we support or with the I61 Foundation itself, on an adhoc or continuous basis.
C

o

r

p

o

r

a

t

e
Guilding corporate organisations in implementing employee volunteer programs that are aligned with their mission, purpose and values, promoting engagement and a sense of fulfilment.
S

t

u

d

e

n

t

s

a

n

d

S

c

h

o

o

l

s
Assisting schools and students fulfil their community outreach requirements by connecting them with meaningful and impactful projects that foster the development of civic responsibility and contribute to personal growth.
Find out how you can contribute to community action with your skills, talents and time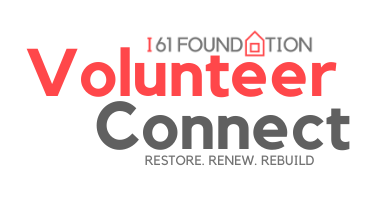 Volunteer Connect bridges enthusiastic individuals with a wide array of opportunities within our registered NPO network. These span from literacy programs and construction tasks to garment upcycling, recycling, and administrative roles.
Positions are available island wide, and can be either short or long term commitments depending on the NPO requirements. As our NPO network grows, so do the diverse, ever-evolving opportunities, ensuring there's always a new and rewarding way to contribute your time and skills.
Browse the specific volunteer requirements of our NPO Partners hereunder and, using your Volunteer Connect registration number, sign-up for Volunteer Connect if you wish to fill any one of those requirements. Alternatively, if you are looking for non-specific or different volunteer oportunities, you can contact us on [email protected]
Volunteer Connect for NPOs
With our Volunteer Connect platform, NPOs in our network get the opportunity to advertise their volunteer opportunities
By registering for Volunteer Connect, NPOs can showcase their specific needs to a wide audience of dedicated individuals who are eager to contribute their time and talents.